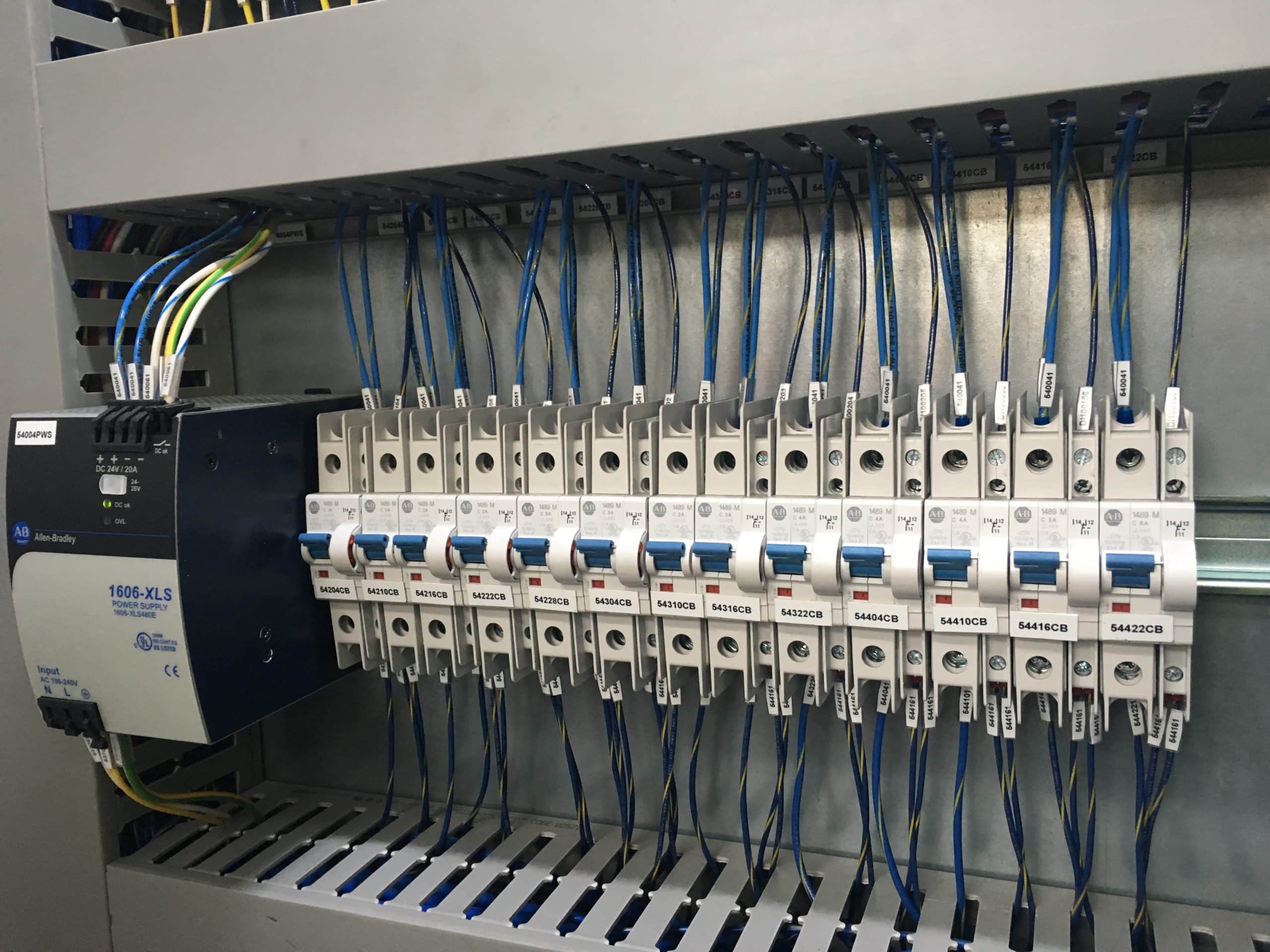 Chapter 13 reports the wiring practices.
In general, all connections, especially those of the protective bonding circuit, shall be secured against accidental loosening.
The connection of two or more conductors to one terminal is permitted only in those cases where the terminal is designed for that purpose. However, the Standard says that only one protective conductor shall be connected to one terminal connecting point.
The Manufacturer shall mark terminals on terminal blocks to correspond with the identification used in the diagrams. The conductors shall be identified by number, alphanumeric, colour, or a combination of colour and number or alphanumeric. When numbers are used, they shall be Arabic; letters shall be Roman.
The protective conductor/protective bonding conductor shall be readily distinguishable from other conductors by shape, location, marking, or colour. When identification is by colour alone, the bicolour combination GREEN-AND-YELLOW shall be used throughout the legth of the conductor. Where the protective conductor can be easily identified by its shape, position, or construction, or where the insulated conductor is not readily accessible or is part of multicore cable, colour coding throughout its length is not necessary. However, where the conductor is not clearly visible throughout its length, the ends or accessible locations shall be clearly identified by the graphical symbol, or with the letters PE or by the bicolor combination GREEN-AND-YELLOW.
In paragraph 13.2.4, the Standard provides prescription about the colour-coding used for identification of conductors.
– BLACK: AC and DC power circuits;
– RED: AC control circuits;
– BLUE: DC control circuits;
– ORANGE: excepted circuits.
Conductors inside enclosures shall be supported where necessary to keep them in place. The Manufacturer shall mount the electrical equipment inside enclosures in such a way as to permit modification of the wiring from the front of the enclosure.
Conductor and their connections external to the electrical equipment enclosure shall be enclosed in suitable ducts (conduit or cable trunking systems) except for suitably protected cables that may be installed without ducts and with or without the use of cable trays or cable support means.
Safety in Collaborative Robotics
There is no "Collaborative Robot". That is one of the first statements you hear from people working in Collaborative Robotics. The reason is because...