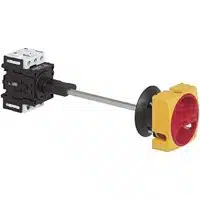 Chapter 5 of the Standard provides prescription about incoming supply conductor terminations and devices for disconnecting and switching off.
Standard recommends that, where practicable, the electrical equipment of a machine shall be connected to a single incoming supply.
Unless a plug is provided with the machine for the connection to the supply, it is recommended that the supply conductors are terminated at the supply disconnecting device.