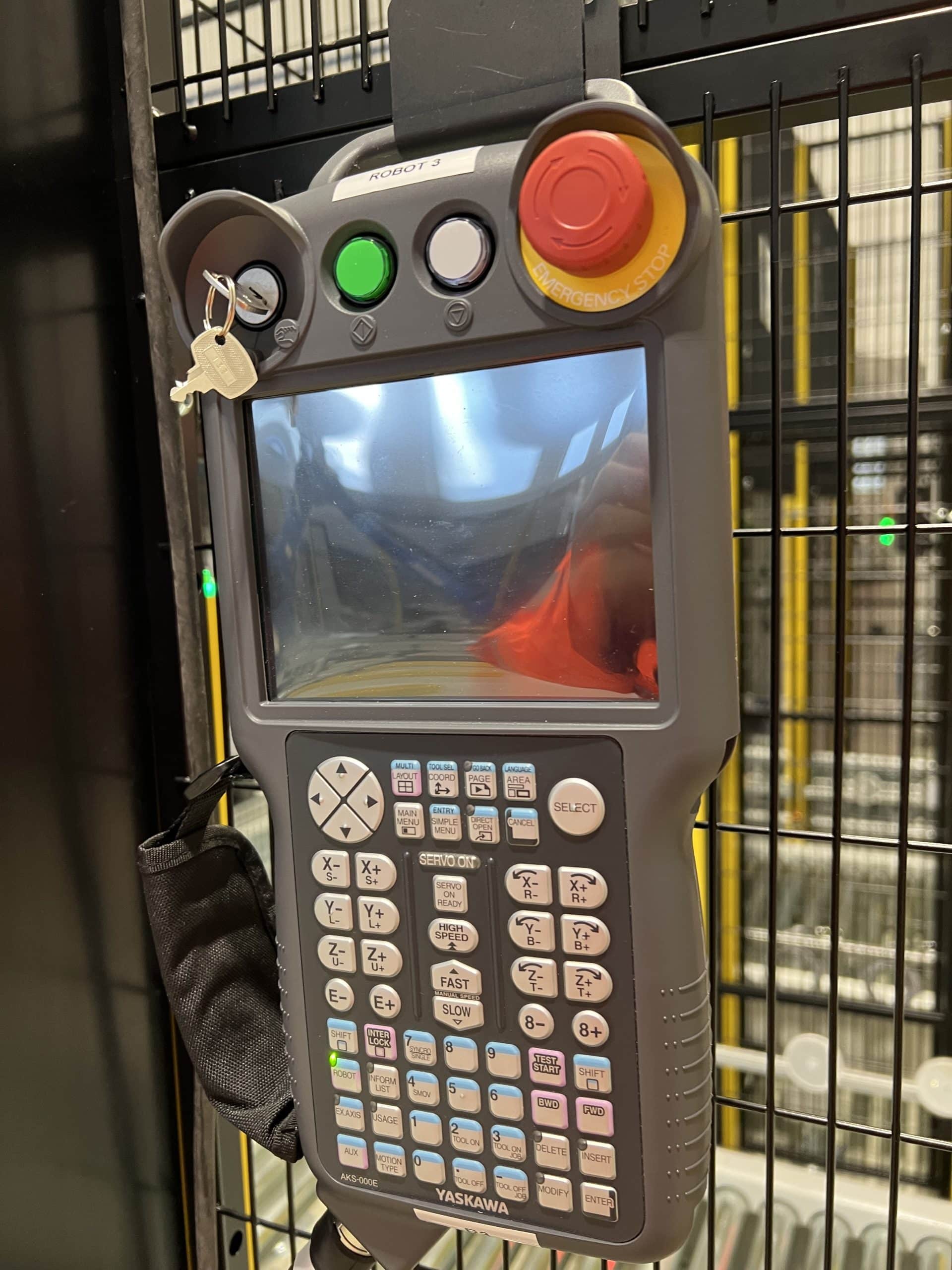 Chapter 10 of the Standard provides prescriptions which the Manufacturer shall follow about the operator interface and machine-mounted control devices. The Standard says:
The possibility of inadvertent operation shall be minimized by, for example, positioning of devices, suitable design, provision of additional protective measures. Manufacturer shall give particular consideration to the selection, arrangement, programming and use of operator input devices such as touchscreens, keypads and keyboards for the control of hazardous machine operations, and of sensors that can initiate machine operation.
The Manufacturer shall mount the control devices in such a manner to be readily accessible for service and maintenance and to minimize the possibility of damage from activities such as material handling.
The Standard specifies that the operator interface control devices shall have a minimum degree of protection against contact with live parts of IPXXD.
The Standard provides, in paragraph 10.2, the prescriptions about colours and marking for the actuators.
The Standard summarizes the colours for the following functions:
– Start/ON actuators;
– Emergency stop and emergency switching off actuators;
– Stop/OFF actuators;
– Reset actuators;
– Hold-to-run actuators.
Standard reports, in Table 2 and Table 3, the recommended symbols to be placed near to certain actuation.
Safety in Collaborative Robotics
There is no "Collaborative Robot". That is one of the first statements you hear from people working in Collaborative Robotics. The reason is because...