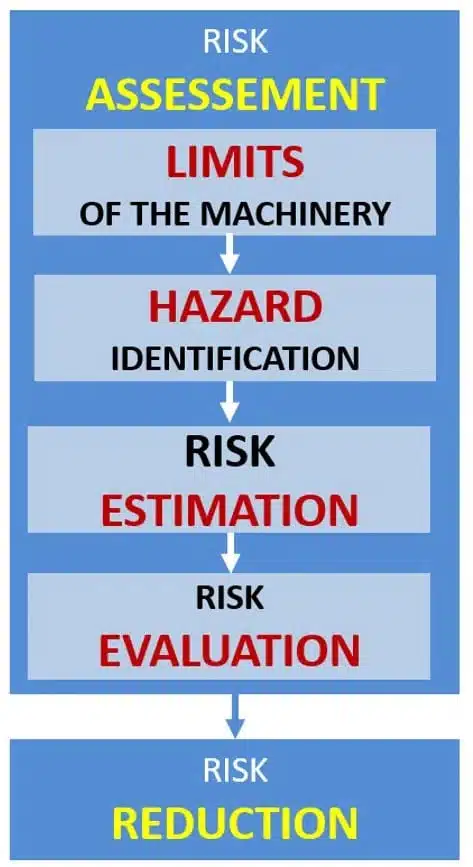 Risk assessment begins with the determination of the limits of the machinery. For this purpose it is useful to consider the characteristics of the machine, functionality, intended use and reasonably foreseeable misuse.
The main features and functions of the machines can be described by considering the following elements:
energy sources;
command;
power supply;
machining;
movement;
lifting;
base of the machine that provides stability/mobility;
accessories.
It is also necessary to consider any measures and protection functions, the operations in the various modes of operation, the uses (expected and not), and operator/machine interactions.
The characteristics and performance of the machine should be identified in term of the limits of machinery, divided by EN 12100 as:
Space limits
Use limits
Time limits
Other limits