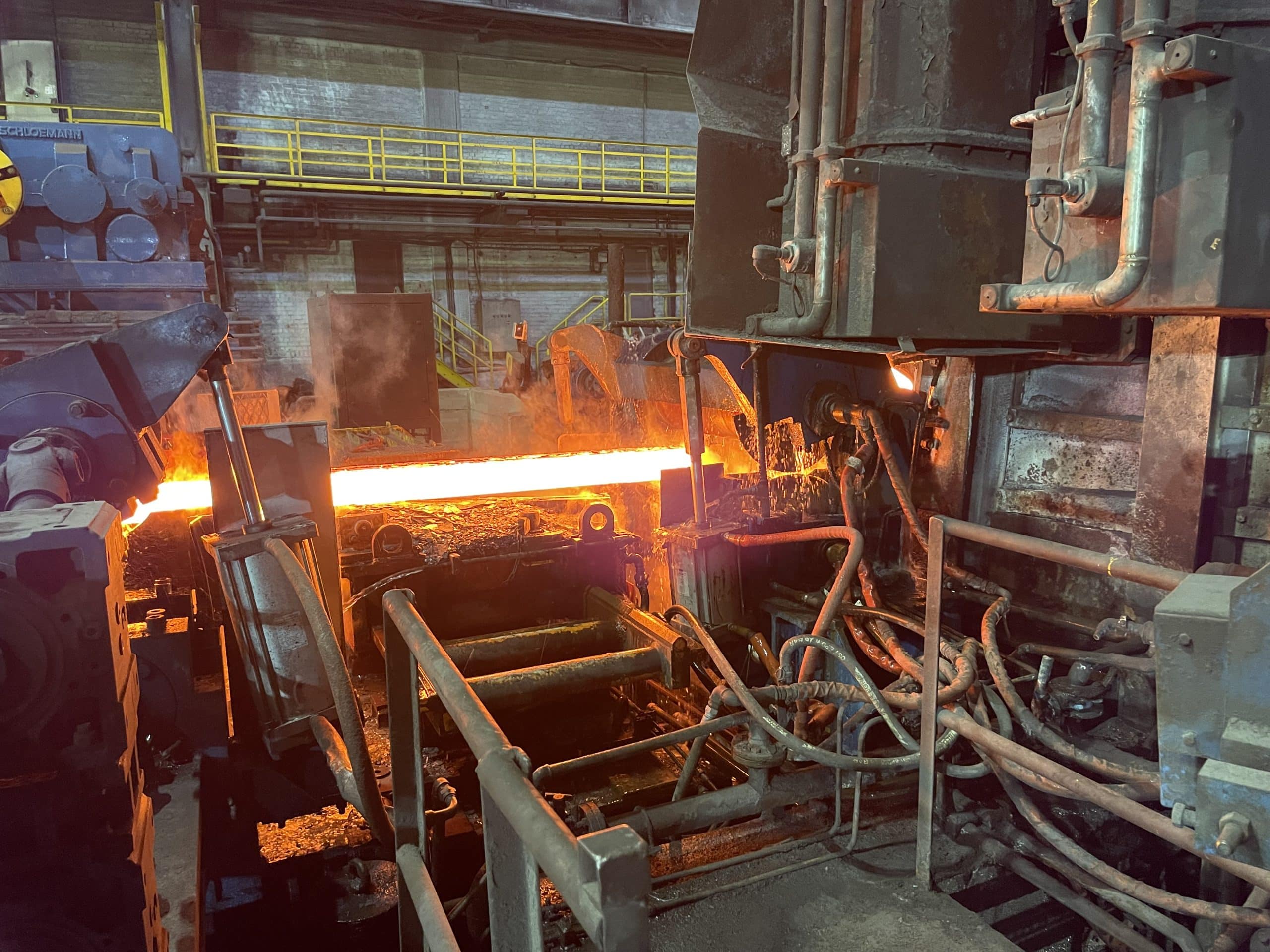 The main topic of EN 12100, which went into effect on November 2010, is Machinery Safety. With this expression, the Norm defines as follow:
The ability of a machine to perform its intended function(s) during its life cycle where risk has been adequately reduced.
So, the Risk Reduction, is the aim of the norm, which provide guidelines about how to obtain a safe machine or equipment. The process conducted for this purpose is called Risk Assessment.
There are so two stages to carry out:
Risk Assessment
Risk Reduction
The Risk Assessment itself is composed by several operations:
Machinery Limits identification;
Hazard identification;
Risk Estimation;
Risk Evaluation.
The purpose of the Risk Assessment is to determine if it is necessary to adopt measures to Risk Reduction. The entire process composed by Risk Assessment and Risk Reduction has to be iterated in order to ensure an Adequate Risk Reduction. Adequate risk Reduction is achieved when:
all operating conditions and all intervenion procedures have been considered;
the hazards have been eliminate or risk reduced to the lowes practicable level;
any new hazards introduced by the protective measures have been properly addressed;
users are sufficently informed and warned about the residual risks;
protective measures are compatible with one other;
sufficient consideration has been given to the consequences that can arise from use in a non-professional context of a machine designed for professional use;
the protective measures do not adversely affect the operator's working conditions or the usability of the machine.
Moreover, the Norm contains several examples of the application of safety devices and machinery-related injuries based on experience and knowledge.
A diagram of the Risk Assesment and Reduction process is represented below.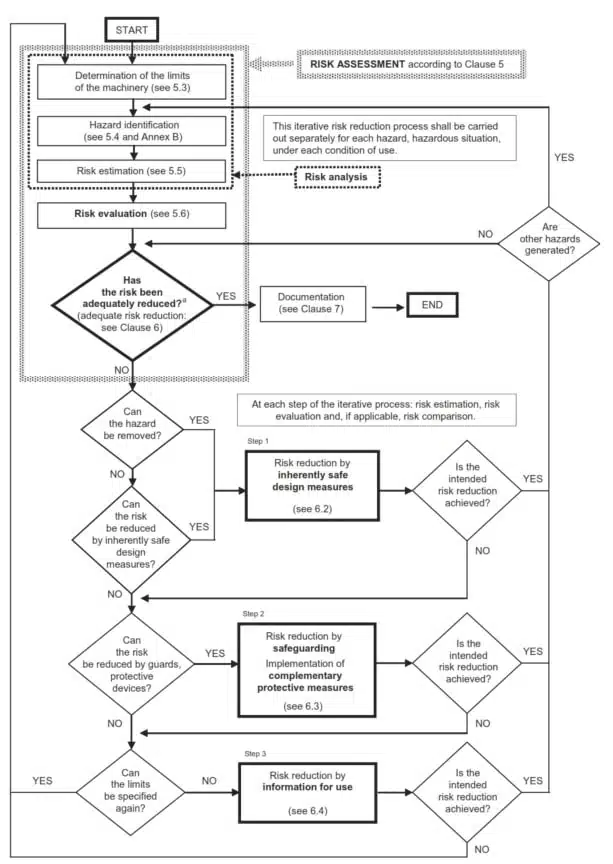 Safety in Collaborative Robotics
There is no "Collaborative Robot". That is one of the first statements you hear from people working in Collaborative Robotics. The reason is because...