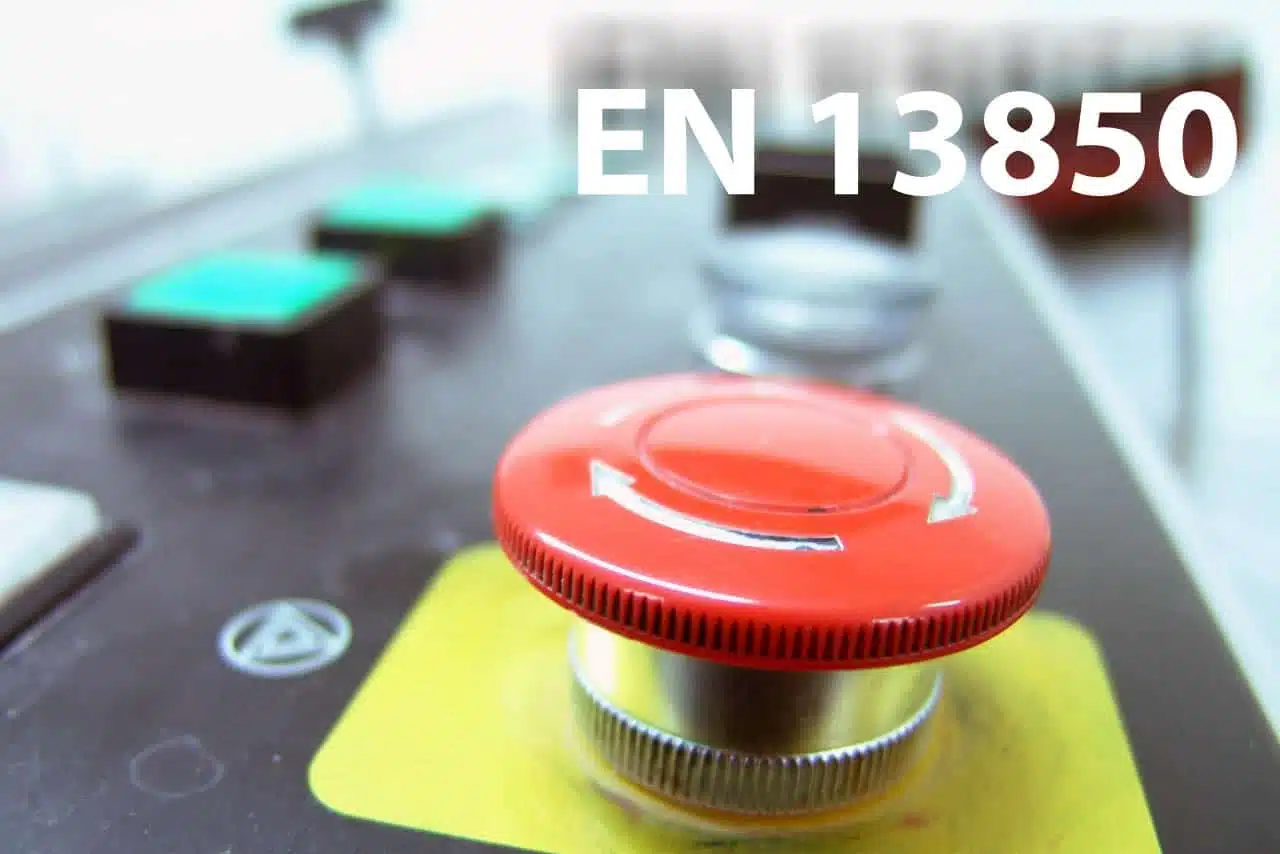 The Machinery Directive 2006/42/CE, about the safety stop function, states that:
Machinery must be fitted with one or more emergency stop devices to enable actual or
impending danger to be averted.
The purpose of the Emergency Stop Function is to to stop the hazardous functions of machinery as quickly as possible, without creating any further risks. It is not always required the presence of an emergency stop device on a machine, in particular when:
Machinery in which an emergency stop device would not lessen the risk, either because it would not reduce the stopping time or because it would not enable the special measures required to deal with the risk to be taken;
Portable hand-held and/or hand-guided machinery.
The emergency stop does not itself provide protection, so it doesn't reduce the risk reletad to an hazardous situation. It is considered complementary to other safeguarding measures such as guards and protective devices, but not a substitute for them.
About the Emergency Stop Device the Directive says that:
The device must:

have clearly identifiable, clearly visible and quickly accessible control devices,
stop the hazardous process as quickly as possible, without creating additional risks,
where necessary, trigger or permit the triggering of certain safeguard movements.
Many news are introduced with the version of November 2015. They are detailed in the following chapters.