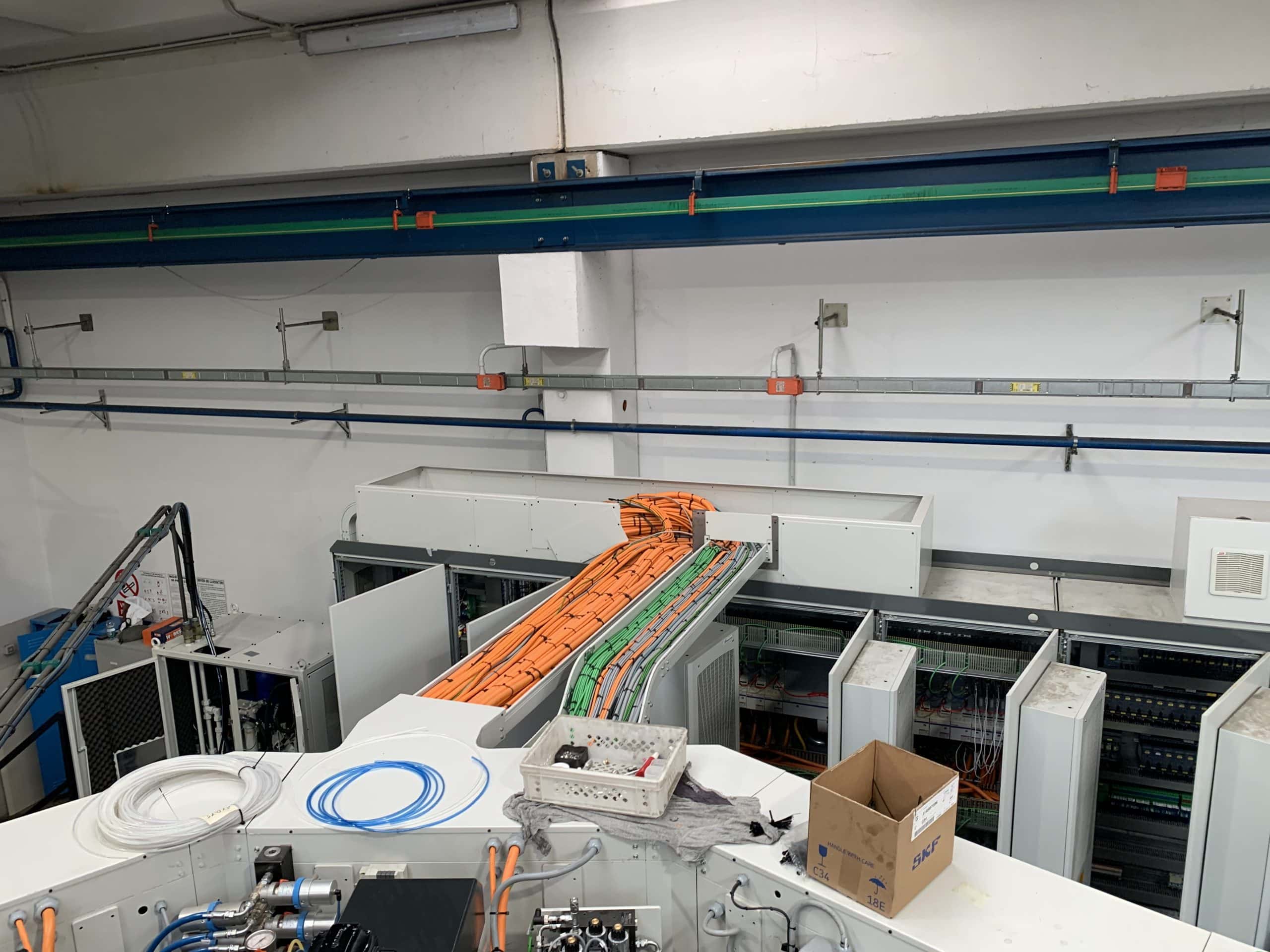 For Machineries to be sold in Canada the first edition of a new standard was published in December 2016.
C22.2 N°301: Industrial electrical machinery
Let's distinguish immediately between electrical equipment and interconnections and industrial control panels: from January 2022, C22.2 N°286 becomes the reference Standard for the compliance of industrial control panels in Canada, the equivalent of UL 508A for the USA. Previously, the reference standard was C22.2 No. 14: Industrial Control Equipment.
On the other hand, until 2021, as reference Standard for electrical equipment and interconnections of industrial machineries the CE Code was used. From January 2022 there is a new reference Standard to refer to: C22.2 N° 301 whose name is Industrial Electrical Machinery.
The Standard is applicable to machinery comprising interconnected mechanical, electrical, or electronic industrial equipment operating in a coordinated manner. It also applies to equipment rated at not more than 1000 V intended to be installed and used in non-hazardous locations in accordance with the rules of the Canadian Electrical Code, Part I.
This Standard is intended to specify the applicable electrical requirements for industrial machinery needed to satisfy the electrical installation codes and practices for Canada. When third-party verified and appropriately marked as meeting the requirements of this Standard, the machinery is deemed compliant for installation in a non-hazardous location in accordance with the rules of the Canadian Electrical Code, Part I and to be acceptable to the electrical authority having jurisdiction.
This Standard is intended to be used in conjunction with the Canadian Electrical Code, Part I where all mandatory installation requirements for Canada are specified.
Machinery can pose many other hazards in addition to electrical hazards. As such, users of this Standard need to be aware that Canadian federal, provincial, and territorial legislation can impose other additional requirements beyond those for electrical safety and that those requirements can vary from province to province. Some of this legislation is based on the requirements in CSA Z432 that specifies the conditions for the risk assessment, design, manufacture (including remanufacture and rebuilding), installation, maintenance, operation, and safeguarding of industrial equipment to prevent injuries and accidents and to enhance the safety of personnel who operate, assemble, and maintain the machinery.
This Standard should be used in conjunction with CSA Z432 (for the mechanical risks) to also ensure compliance with any legislated non electrical aspects of machine safety.
This Standard was written to make the requirements align themselves as much as possible with existing global machinery requirements. Any unique requirements have been added only as necessary to ensure compliance with the requirements of the Canadian Electrical Code, Part I and to correlate with existing Canadian practices.
This Standard was structured so that the requirements align as closely as possible to the requirements of the existing IEC 60204-1 standard on safety of machinery. This was done intentionally so as to facilitate a comparison of requirements between the two documents. However, there are significant differences between the two standards.
The requirements of C22.2 N°301 were also reviewed against those of the NFPA 79 to avoid any unintentional conflict in requirements and maintain to the greatest extent possible a commonality of requirements between this Standard and existing US requirements. Despite that, significant differences exists also with this USA standard.
Among the similarities with NFPA 79 and IEC 60204-1 there is the obligation for a disconnect switch for each power supply line to the machine. The disconnector needs to to be able to be operated without opening the contro panel.
Among the differences, there are the tests to be done on the machinery, or the conditions for their execution:
Impedance test between the panel PE bar and the exposed conductive parts (Clause 19.2 – C22.2 N° 301). Here the standard require a test current of 500A, not easily available in the European Test equipment.
Insulation resistance test (Clause 19.3);
Dielectric strength test (Clause 19.4);
Residual voltage protection test (Clause 19.5);
Leakage current test (Clause 19.6); not required in IEC 60204-1
Functional test (Clause 19.7). Conceptually similar to the Functional test of IEC 60204-1, with a bit more details.
Safety in Collaborative Robotics
There is no "Collaborative Robot". That is one of the first statements you hear from people working in Collaborative Robotics. The reason is because...